Butler, OH Home Building
Kehn Kranes
Kehn Kranes is offers home building and construction services in Butler, OH. Locally owned and operated since 1998, we have been providing quality services in Knox County, OH and the surrounding area.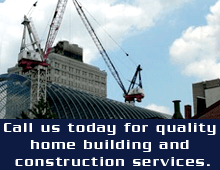 Learn More About Kehn Kranes:

Home building
Construction
Farm buildings
Phone towers
Tree removal
Boom reach to 155 feet
Glass and window installation
Cranes form 20 and 40 ton capacity
We have been given an A-plus rating by the Better Business Bureau.
Contact Kehn Kranes today at 740-694-3333.